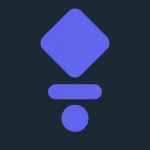 Welcome to the B'earth; home of the 10,000 Brutal Bears. 🐻 Inhabited by a sentient race of pseudo-teddy bears known as Brutal Bears, the planet has been embroiled in war and turmoil since its earliest record. For as long as it can be remembered, factions of the Brutal Bears race have warred with one another over B'earth's territories and resources. NFT with P2E Utility! Use your Brutal Bear NFTs to complete weekly solo & squad missions to earn crypto & other prizes. The rarer your bear, the higher your success rate is! Huge Project Roadmap & Development Map with a ton of FREE NFTs & Giveaways! Once sold out one of our lucky NFT holders will win a brand new TESLA MODEL 3 or the retail value in ETH. You choose‼️ Brutal Bears is proud to announce its commitment to funding mental health programs for U.S. veterans through the Wounded Warrior Project! 2.5% of all public sale revenues and royalties will be donated to help our military veterans 🤝 1,000 Whitelist Spots Now Open, Join our discord to claim your spot and enter our Tesla Giveaway! linktr.ee/BrutalBearsNFT
What is the server invite for the Brutal Bears Discord server?
The invite link for the Brutal Bears Discord server is discord.gg/cDF6Eut3bM
When was the Brutal Bears Discord server created?
The Brutal Bears Discord server was created on Dec. 1, 2021, 12:39 p.m. (7 months ago)
Is the Brutal Bears Discord server SFW?
Yes, Brutal Bears is marked as SFW, meaning it should only contain topics that are safe for a work environment.