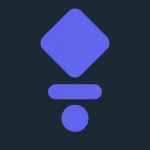 Hello, and welcome to Virtual Sesh! We are an almost 2-year-old 18+ server made for and by stoners so that there is a safe space to sesh anywhere you can have access to discord. When we first started at the beginning of the pandemic, we did not think we would still find ourselves coming together to smoke online as we live many different lives than where we were at the beginning of the pandemic. As we have grown, our server now has over 3,000 members and is a safe smoking atmosphere for stoners and even people who don't smoke. That's 3,000 people celebrating over a magical plant that we all appreciate- even if you don't smoke. Virtual Sesh introduces you to worldwide stoner family members ready to smoke at any time! We pride ourselves on being in a good vibe environment, positive voice chats, active gaming lobbies, and more. So- why don't you make the jump and join us!! We would love to have you! We have a bustling server economy with premium buyable roles such as members of the Scooby Gang, Zodiacs, Birth Stones, and more! You can earn the currency just by texting in our chats, gambling, or attending events! Alongside that, we have weekly events almost daily including, but not limited to; Game Day Saturdays, Movie Night Fridays, and more- all while lighting up one simultaneously together. No one in the voice chats and you're looking for a sesh? We even have special pings just for you to use to summon the stoners to the voice chat for a smoke sesh at any time! Bots are constantly updated and added to add more fun and engagement to the server. Chats are constantly updated and added to fit all of our member's needs, along with plenty of voice chats and text channels already available at your fingertips! Along with such a fun community, our staff creates and continues to keep a safe environment and treats you as if you're a family member and have been around since the beginning. Virtual sesh welcomes everyone with open arms and a joint-So, why not join us?
What is the server invite for the Virtual Sesh Discord server?
The invite link for the Virtual Sesh Discord server is discord.gg/bCfcfmJXsZ
When was the Virtual Sesh Discord server created?
The Virtual Sesh Discord server was created on Aug. 6, 2020, 10:29 a.m. (2 years ago)
Is the Virtual Sesh Discord server SFW?
Yes, Virtual Sesh is marked as SFW, meaning it should only contain topics that are safe for a work environment.