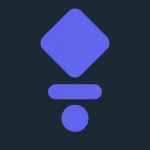 **What does this server have to offer?** 🙋‍♂️ We got a friendly and welcoming community willing to talk about almost anything. 👪 100% family friendly and SFW. 😁Owner and Staff are active here every day. 📹Server is owned by a Youtuber with 200+ subscribers. 🚔 Friendly and active staff team. ✅ Verification channel with easy to understand rules. 🆕️The latest updates on popular games like Minecraft, Genshin Impact, Dauntless, Monster Hunter World and Rocket League. ✨We are level 1 Nitro Boosted. 🤔200 high quality emojis for you to add to your collection. 🗺 We got people from all over the world. 🏳️‍🌈 We are LTGBQ+ friendly and supportive. 😂 A memes channel to post all kinds of funny memes. We already got a huge collection and more memes are being posted every day, so feel free to check them out. 📸 A media section where you can share your videos, pictures and artwork. 📢 Multiple advertising channels with no limits on how often you can advertise. 🆙️ You actively chatting in the server will actually be rewarded with level-ups and coins you can use in our fully functioning server economy. 🎁A special role and announcement on your birthday. 🚀Lots of Nitro booster perks. 😃 Fun activities to keep you entertained, like QOTD, counting and an emoji talk channel. 🤖A lot of bots to keep our members busy. A few examples are: PokéTwo, Nintendo Trivia, 2 Star Wars bots, Tatsu, Dank Memer, Arcane, Idle Miner, Epic RPG and Undertale RPG bot. 📵No everyone or here pings for your convienience. 🎮Multiple ping roles to find people to play online games with. 🏆Nintendo gaming tournaments. 🤗We welcome new members almost every day, so feel free to join our community and say hi. We'd be happy to welcome you too.
What is the server invite for the The Void Discord server?
The invite link for the The Void Discord server is discord.gg/c632x84Y8h
When was the The Void Discord server created?
The The Void Discord server was created on Oct. 28, 2020, 10:18 p.m. (1 year, 8 months ago)
Is the The Void Discord server SFW?
Yes, The Void is marked as SFW, meaning it should only contain topics that are safe for a work environment.