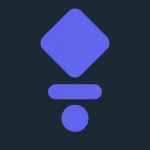 If you can find a Discord with the same amount or more value than Stock Dads™ at a cheaper price, email proof to [email protected], and they will match that server's price AND send you a $100 Visa gift card. That's how confident they are that you won't find a better service out there. Stock Dads is the most robust and active trading community on Discord. You would have to pay over $5k per month to access the same amount of value that has been packed into this server for only $75/mo (without a discount). Here is a non-comprehensive list of what's included with EVERY premium membership: - Personal mentor for 1:1 support using the Stock Dads Roadmap™ - Real-time alerts for stocks, options, crypto, and sports-betting - Exclusive access to Stock Dads Academy™ and Technical Wizard™ self-paced learning courses - Live trading and educational sessions with our analysts streamed multiple times every week - Unrestricted access to licensed financial professionals including a CPA, CFP®, and more for true personal financial wellness - Real-time option flow, darkpool data, AI alerts, and more - Access to 350+ books, proprietary tools, and downloadable resources - On-demand exclusive Stockopedia™ analysis reports for both US and Canadian stocks - Quarterly $500 DD challenge where members compete for a prize based on stock performance predictions - Frequent big-ticket premium giveaways with prizes ranging in value from $500 - $3000 - in the last year, our members have had several chances to win the following prizes: two PS5's, Xbox Series X, Traeger Pellet Grill/Smoker, Milwaukee M18 7-tool kit; DJI Air 2S Drone Quadcopter; Toro Timemaster Lawn Mower, $1000 gift card to airline of choice, lifetime memberships, several Visa and Amazon gift cards, and more. - More value-added constantly All premium plans are outlined at stockdads.com/plans
What is the server invite for the Stock Dads™ Discord server?
The invite link for the Stock Dads™ Discord server is discord.gg/PAVQmxv6Vf
When was the Stock Dads™ Discord server created?
The Stock Dads™ Discord server was created on Aug. 6, 2020, 11:37 a.m. (2 years ago)
Is the Stock Dads™ Discord server SFW?
Yes, Stock Dads™ is marked as SFW, meaning it should only contain topics that are safe for a work environment.