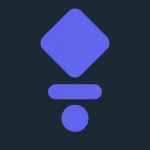 Whitelist Mint will start on Sunday 22nd May at 8:00 PM (timezone GMT + 2) Some Whitelist Tickets are still available. JOIN OUR DISCORD and say "I'm here for WL" Meta Square NFT offers an innovative advertising space. First in the our Meta Square on our HomePage, and then in one or more of the most famous Metaverse, such as Decentraland or The Sandbox. The owners of our NFT can upload an image and a link to be connected to their own NFT. So yes, by purchasing a Meta Square NFT you can advertise your website, your online store, your project, your facebook page and more. Let's start with the Whitelist Giveaways!. Roadmap. Q1 2022 - Website creation - Meta Square NFT collection creation - Discord Server creation - Social Media Accounts Creation Q2 2022 - Grow Discord Community - Whitelist tickets giveaways to the community (limited tickets) - Open the Mint phases: - Whitelist sales - Pre sale - Public sale - Reveal when a percentage of NFT has been minted - Enabling page to upload your own image and link in the Meta Square - Analyzing existing Metaverse to understand which one is best for all of us. - Vote in the community to decide in which Metaverse to buy a land - Purchase of a Land - Start design and development of the Land Q3 2022 - First preview of our Metaverse Land - Community discussion on how to improve our Land, your suggestions will be very important! - Release and activation of our Land in the Metaverse
What is the server invite for the Meta Square NFT Discord server?
The invite link for the Meta Square NFT Discord server is discord.gg/qhvaptGMyZ
When was the Meta Square NFT Discord server created?
The Meta Square NFT Discord server was created on March 24, 2022, 5:21 p.m. (1 month, 3 weeks ago)
Is the Meta Square NFT Discord server SFW?
Yes, Meta Square NFT is marked as SFW, meaning it should only contain topics that are safe for a work environment.
Facebook
Twitter
Reddit
{ navigator.share({ title: 'Meta Square NFT', url: 'https://discord.st/server/meta-square-nft' }); })">
More
{ navigator.clipboard.writeText('https://discord.st/meta-square-nft'); copied = true; setTimeout(() => copied = false, 1000); })">
https://discord.st/meta-square-nft