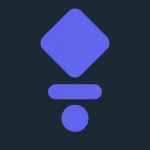 Thinking about joining a new (anime) server? Here's what you can expect when you join ours! 𑁍 First, let's get into the categories/channels. Category 1 ~ Information You'll find the following channels in this category: ☞︎Rules (read them...) ☞︎New Arrivals (where you'll see your welcome card when you join👀) ☞︎Self Roles (you can react to roles that pertain to you and they'll appear in your profile) ☞︎Marin's Announcements (my mods and I will make announcements we deem important, and/or things we know you wouldn't want to miss out on!) ☞︎Anime Updates (pretty self explanatory, but mods will announce anything new about animes so you don't have to look ut up yourself!) ☞︎Server Suggestions (feel free to suggest something you want added or changed in the server!) Category 2 ~ Marin's Penthouse 🥂 ✔︎ Marin's Balcony - Obviously, it's the channel where the most conversation will be held. ✔︎ Media Room - This is the channel where you can send pictures of pretty much anything (nothing nsfw, contemplating on making a channel for that soon.) ✔︎ Pets - You can send images and pictures of your pets here. ✔︎ Art - You can send any art (if nsfw mark as spoiler), or your own art here. ✔︎ Sunshine Room - Title is ironic.. you can vent about your problems and drama here, I know we're not always happy, but vent there and members of the server will be there for you, always! ✔︎ Guest Room 1 & 2 - basically quiet rooms (chat room but with less talking) Category 3 ~ Voice Channels - well.. they're just voice channels, you can talk, sing, stream movies, shows. AND LASTLY! Category 4 ~ Fun & Games 🎮 - it's just the bot channels, you can see which ones they are, when you join us. 👀🤝
What is the server invite for the Marin's Penthouse Discord server?
The invite link for the Marin's Penthouse Discord server is discord.gg/cXECqYvreM
When was the Marin's Penthouse Discord server created?
The Marin's Penthouse Discord server was created on March 27, 2022, 5:36 a.m. (2 months ago)
Is the Marin's Penthouse Discord server SFW?
Yes, Marin's Penthouse is marked as SFW, meaning it should only contain topics that are safe for a work environment.
Facebook
Twitter
Reddit
{ navigator.share({ title: 'Marin's Penthouse', url: 'https://discord.st/server/marin-kixagawa-s-penthouse' }); })">
More
{ navigator.clipboard.writeText('https://discord.st/marin-kixagawa-s-penthouse'); copied = true; setTimeout(() => copied = false, 1000); })">
https://discord.st/marin-kixagawa-s-penthouse