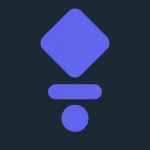 __**FIFA LIME DISCORD SERVER**__ **Fifa Lime is a discord server with daily trading tips, a vrey nice community and pro traders!** __**Server features**__ •Daily trading tips💰 •Cheap Premium👑 •Giveaways🎉 •Pro traders who can help you in trading🏆 •Trading guides📖 •Squad improvements help🔎 •Soccer guru bot⚽ •Profit bot📈 •Daily Fifa announcements🆕 •Fifa leaks 🤫 •Coins services💸 •Cheap sniping bot for sale🎯 __**Fifa Lime premium**__ **Premium is a better option to make faster, more and easy coins than the normal server!** ***If you want to make easy and fast coins join now in Fifa Lime premium! To buy premium is better than buy Fifa points because with 3€ (per month) you can buy the premium, but on Fifajust a Rare Players Pack 😂!** __**Benefits**__ 1. Daily premium tips for every budget (low/mid/high), which are much better than the free ones from **PRO TRADERS**💰 2. Premium trading guides📖 3. Quick replies from the traders✅ __**PRICES**__ **PAYMENT OPTION - PAYPAL** 1 month - 3€ 3 months - 7€ Till the end of Fifa - 15€ (best option) ***If you want to buy premium create a ticket on #premium-ticket on the server!*** **Join now!** https://share.creavite.co/GbgrcDQsJlU74N5o.gif https://discord.gg/tddxczr2bp
What is the server invite for the FIFA LIME Discord server?
The invite link for the FIFA LIME Discord server is discord.gg/tddxczr2bp
When was the FIFA LIME Discord server created?
The FIFA LIME Discord server was created on Oct. 30, 2021, 9:27 a.m. (9 months, 2 weeks ago)
Is the FIFA LIME Discord server SFW?
Yes, FIFA LIME is marked as SFW, meaning it should only contain topics that are safe for a work environment.