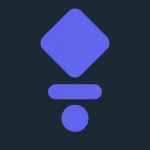 I initially started on Reddit as a MOD for r/CryptoCurrency & decided to start a Discord server that focuses on newcomers - early-stage Crypto Traders. As one of the most valuable crypto communities on the platform, there are channels available for everything crypto; Education, T.A, Live Trading, DeFi, NFTs, Yield Farming, Altcoins, Mining, 1 on 1 session, Premium Indicators/Oscillators, Whale Transactions, Automated News, & more are all covered here. CryptNation is a fast-growing discord channel that thinks of its members as more family than customers. The Community is popular for providing insane real-world value content, programs, & tools, for a fraction of the cost you'd see from EVERY other Crypto-based service. We wanted to create a safe place where crypto enthusiasts could come and not break the bank for education. The goal was to create an educational, valuable, safe, 1 of a kind space where all crypto enthusiasts can receive the education & tools needed to navigate this insanely profitable yet overly complex market. Finally having our foundation set, CryptNation is positioned to pull away from the 1000s of other Crypto/Passive Income servers; which are all the same! NFT Collection is in the works! Smart Contract is under development as we speak! I started an NFT Collection for my Discord Server as a test mint to gain a better understanding of the utility aspect, such as setting up the rarity, assigning specific attributes to each individual NFT, etc. I'm going to replace Patreon with my NFT Collection. Anyone who obtains a CryptNation NFT will gain access to the Platinum Academy. There will also be an additional use case / gamefi aspect. As a co-partner of the most successful online medical cannabis apothecary has its advantages lol. I was able to persuade Cannasense's founder to grant me access to the Columbia Care Cultivation Center (one of many cultivation centers that Cannasense works with). So I can take the pictures needed for the official mint.
What is the server invite for the CryptNation Discord server?
The invite link for the CryptNation Discord server is discord.gg/zNyAu34suw
When was the CryptNation Discord server created?
The CryptNation Discord server was created on April 19, 2021, 1 p.m. (1 year, 3 months ago)
Is the CryptNation Discord server SFW?
Yes, CryptNation is marked as SFW, meaning it should only contain topics that are safe for a work environment.